I've been meaning to post this for a while, but haven't remembered to, this was one of those days where he was having a good day. And he was being his mischevious self. We had a white elephant exchange, and Tara really wanted this heated coffee mug she had opened, but someone had stolen from her..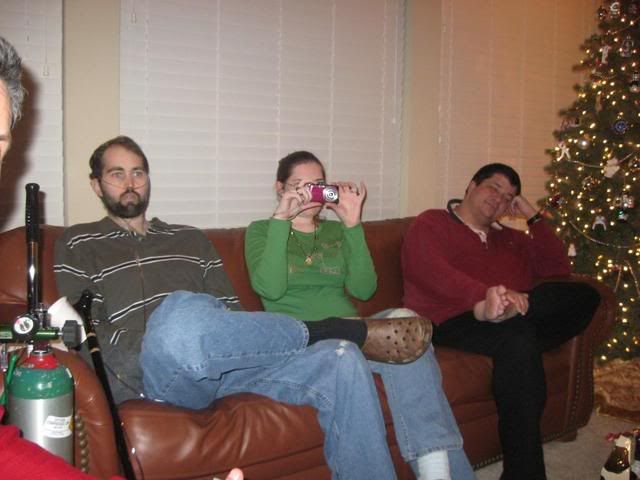 Well, Sam came up with a plan for how to get it for her. First Tara would steal his present, and then he would steal the mug back for Tara.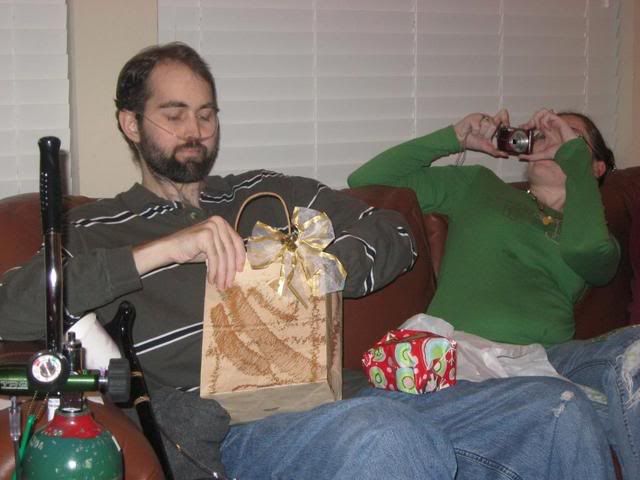 And he made a big deal about going over and stealing it. I mean a big deal. We all about fell out of our chairs laughing, and he was so proud of it.
I swear it was the best night we'd had in a long time.